Download the Alertus Recipient App on your mobile device from the App Store or Google Play Store!
Download Links:
Click here for Apple App Store
Click here for Google Play Store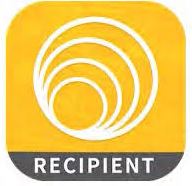 Type in "NORV" (Case Sensitive) when asked to enter your organization code
On the following screen, you will not be able to join the group. Click "Continue" at the bottom.
You will then be asked to enter your e-mail address. This must be your ECPI e-mail address. An e-mail will be sent to your e-mail address. Click the link in the e-mail to verify your e-mail address and you will be signed up to receive ECPI University Northern Virginia emergency notifications.
You can use the app to report campus emergencies.
This is for emergency use only. Using the app for general help is strictly prohibited.
Emergencies: Fire, Medical Emergency, Active Shooter, Suspicious Person
For more detailed instructions, please see the .PDF download below.